Thibault de Robillard, born 1966, in France and currently living in Mauritius, a small island near the East coast of Madagascar, in the Indian Ocean. I play guitar since 1981, and I also occasionally work as sound engineer and rock guitar teacher...
Moreover, years ago, while playing in various bands, I found myself equally interested in experimenting with guitar sounds and in playing the instrument itself.
I was probably the first on my small island to get a digital delay (1986), which enabled me to play tricky stuff like "Another brick in the Wall pt 1" by Pink Floyd. I think I programmed the sound for that one on each processor I got...
In 1989 I got my first programmable digital processor, a Yamaha FX500. Over the years, I built a reputation in Mauritius as a "guitar sounds wizard", and many local musicians asked me to make specific sounds for them on their multifx pedals (usually from Boss, Zoom or Digitech). I was myself pursuing a tone chase that would last decades, buying and trying everything I could (from Yamaha, Alesis, Art, Boss, Roland, DigiTech, Zoom, Line 6, Rockman, Sansamp, Korg...), but never fully satisfied, until I got a Fractal Audio Axe-Fx standard in 2009 – at least, something that could deliver authentic guitar sounds straight into the mixing desk, and with spectacular effects !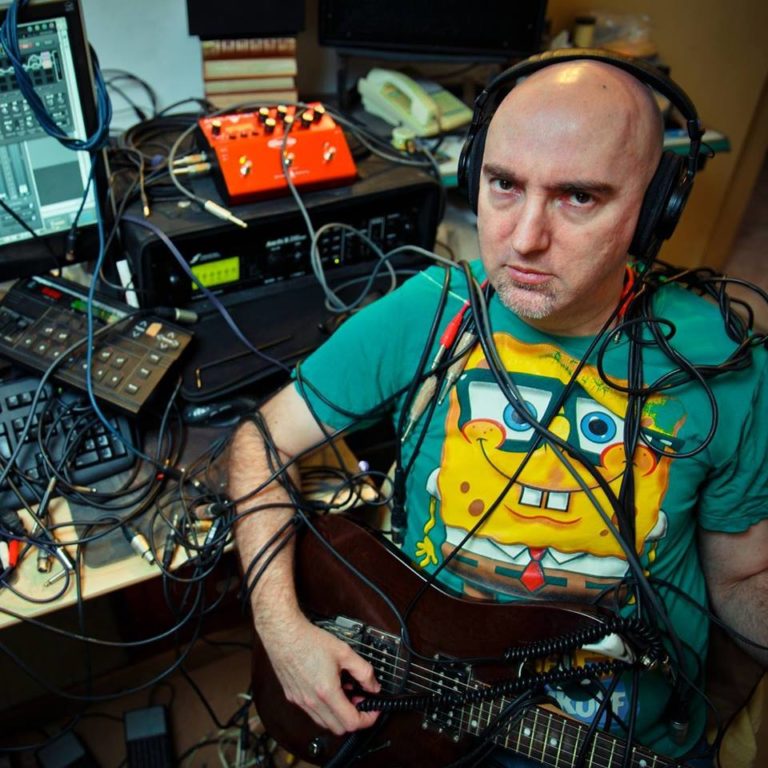 In addition, a few years later, my presets (which I shared for free until 2016) and youtube videos became famous and I had the privilege to become an official Fractal Audio artist. Today the Axe-Fx II/AX8 is at the heart of my guitar sounds, but I also use a Line 6 Helix  and a Atomic Amplifire, depending on my needs. I'm involved in various musical projects, like a tribute to Pink Floyd band, or heavier acts, and having multiple processors, especially that I also use a Line6 Variax guitar, is a big plus.